Of course there is paid advertising that you can use on Facebook, Instagram, Twitter and now Snapchat, but that's a blog for another day…
HR experts at an event, run by The London HR Connection (LHRC), said that social media should not be used to post jobs but to communicate engaging content. Whilst I wholeheartedly agree with the latter, I think a mix works better. No-one wants to see a social media account just listing jobs, it defeats the purpose. But equally, if there is a large audience on the social media accounts you're using, you're missing an opportunity. The key is, the content must be different to just posting a job spec behind a "We're hiring" image of a matchstick man.
There was a time when you could find techies on Twitter and marketers on Instagram. You still can, but you can find lots of people from other professions on there as well. Whilst Pinterest tell us that 81% of their users are female and Snapchat is full of younger people (only 2% are over 55 years old) it's difficult to target social platform users by profession or industry.
Of course there are niches, such as Stack Overflow for IT developers, but you would need to be speaking their language to come across as credible in this environment.
Using social media to post your job is broadcasting, which can help when trying to attract that elusive, passive talent. The tips below will help grab their attention.
Tips to make your job ads more effective on social media
1. Don't be what you aren't
There is potentially an urge to be witty on social media when posting a job. Or maybe you, yourself, like to make jokes. However, you are representing your company and your employer brand. It's ok to have personality, but ask yourself if that personality represents the company you're advertising for.
2.Think of mobile
According to HubSpot, one third of people in 2016 used their smartphone as their primary device to access the internet. In addition, Google says 61% of users are unlikely to return to a mobile site they had trouble accessing. What's the big deal? Sure, you're using social platforms that work perfectly on phones. The big deal is when they click on your link. Is your job ad easy to read on the mobile? And most importantly, is the application process easy on a mobile? If not, you've probably lost that great candidate whose attention you worked so hard to get.
3. Use an image
According to Inc. magazine, posts that include images produce 650% higher engagement than text-only posts. But don't use the bland "I'm hiring" image. Use something more unique, either associated with the job, or even better, your company.
4. Use memes or gifs
These can catch attention even more than an image, but remember point 1. Think of your company's personality before deciding on using a meme or a gif.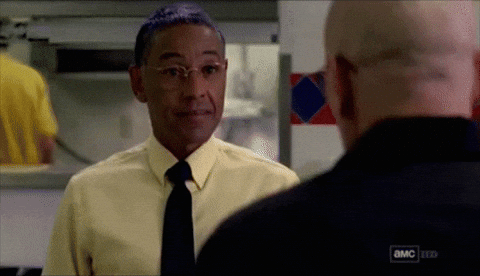 5. Use a video
This is even better than a using an image. According to HighQ online video will account for 74% of all internet traffic in 2017 and 75% of business executives watch online video every week. I read a case study about a successful recruitment campaign which included a video of the hiring manager describing the job. This tactic both increased trust in the company but also gave insight into the future hire's boss. Of course, you could also use video of your premises or your staff, as well as a link to the job ad. This is where a careers website can be very useful.
6. Combine your ad with useful content
Use a piece of industry news or a stat – "Construction work in <enter region> has risen by X% in the past year. We are looking for a site engineer to add to our growing team." Or you could tie it in with a blog, even better if it's from the hiring manager writing about working at the company.
7.Create a compelling headline
Whether you're using an attractive image or an interesting video, the first thing a reader sees is what you've written. You need to draw them in and make them want to click on your link or your video. "Want to join one of the fastest growing <insert sector> companies in <insert region>?" or "We've just been awarded <insert award>, come and help us earn even more awards!" You get the idea.
8. Ask your audience to share
As mentioned previously, sharing a job on a social media site typically isn't very targeted. However, you can prompt the reader "This job may not be suitable for you, but you might know someone for whom it would be perfect. Imagine how happy they'll be if you let them know about it?"
9. Use standalone images
Instead of writing in the box above the image, you can write on the image, just like a branded advert. Lush, the cosmetics retailer, have done a brilliant job of this below, highlighting their product and playing with words to use their name to make an enticing strapline. If straplines seem a bit adventurous, you could use a quote from one of your staff across an image, a growth in your sales or an award you've won. Just make sure you include the call to action to apply to the job.
10. Use an infographic
According to HubSpot, infographics are liked and shared on social media three times more than any other type of content. There is free software such as Canva that can do this for you. I rustled up the example below in 35 minutes.
11. Measure your success
The real beauty of using social media (or any online platforms for that matter) is that you gather really useful data. Which social site brought you the most applications? Which brought you the best applications? They say that Albert Einstein is broadly credited with exclaiming "The definition of insanity is doing the same thing over and over again, but expecting different results". Experiment!
12. Choose your timing wisely
Using the data mentioned above you should be able to work out when is the best time to post your job ad. Is it first thing in the morning, lunchtime or in the evening? That could depend on the social site and your targeted audience. A good starting point would be the commuting times.
13. Share your content more than once
According to coschedule you can get 31.5 times more click-throughs when you share your posts more than once. For your job ad, mix it up by using different headline grabbers or an image first time and content on another occasion.
14. Use hashtags
Hashtags are used by nearly all the major social media sites now, including LinkedIn. They're a great way of collecting together information on a topic or event. #JobFairy is of course the obvious one for recruitment, but it's very generic. If you're looking to hire in a niche area such as #socialmediamarketing that's much better. Or maybe you want to reach a larger audience by jumping on whatever is trending the day you post. "If you're feeling flat in your job on #PancakeTuesday we are looking for a <insert job title>"
15. Use your staff
You are but one person (technically two, if you promote your ad on both the business social accounts and your personal accounts). If you can get your staff to support you in promoting your job vacancy you will exponentially increase the reach of your audience. As well as that, a share by your staff, is an endorsement of your company – "I like working here so why not come and join us?"
16.Use refer a friend incentives
If you have a refer a friend scheme, or you can start one, you will get more engagement from your staff around sharing your job.
If you use these tips you will considerably increase the amount of applications you get for your job. However, it's worth repeating that job ads on social media will only work as part of a varied, interesting, content plan; featuring why it's great to work at your company. In a future blog, we'll talk about social media content that increases the strength of your employer brand.